We cover Free Open Access Medical Education on opioids.
The Poison Review podcast reviews papers on the opioid epidemic, including a paper by Rudd et al demonstrating an increase in opioid-related deaths over the past five years as well as the following paper by Shah and colleagues.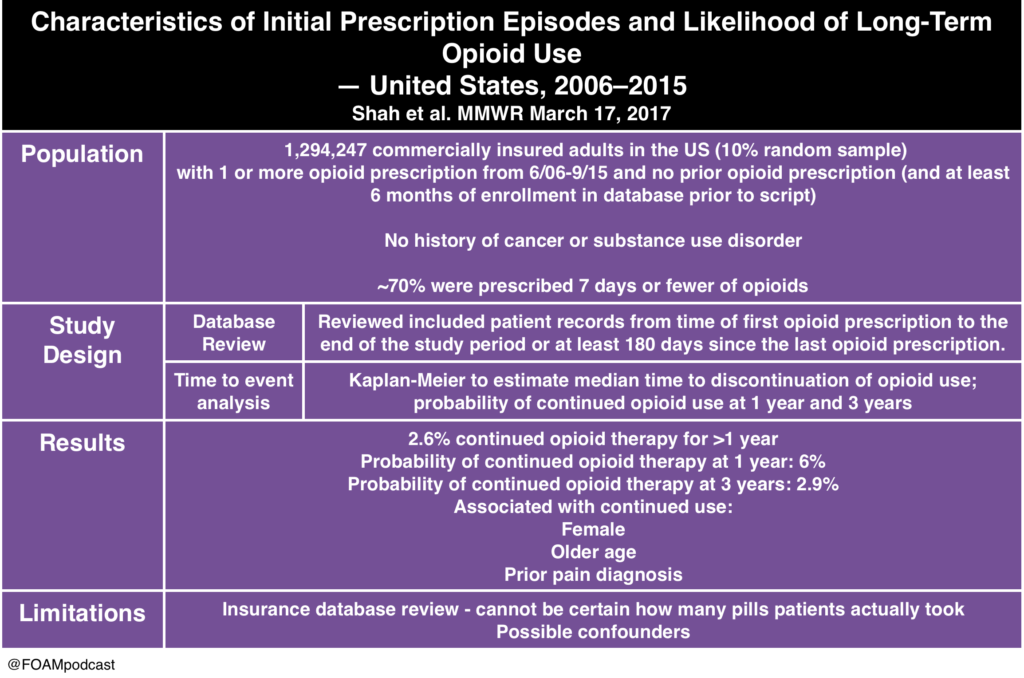 The Dantastic Mr. Tox and Howard, a new podcast on the scene, also covers multiple topics on opioids, including common misconceptions of tramadol.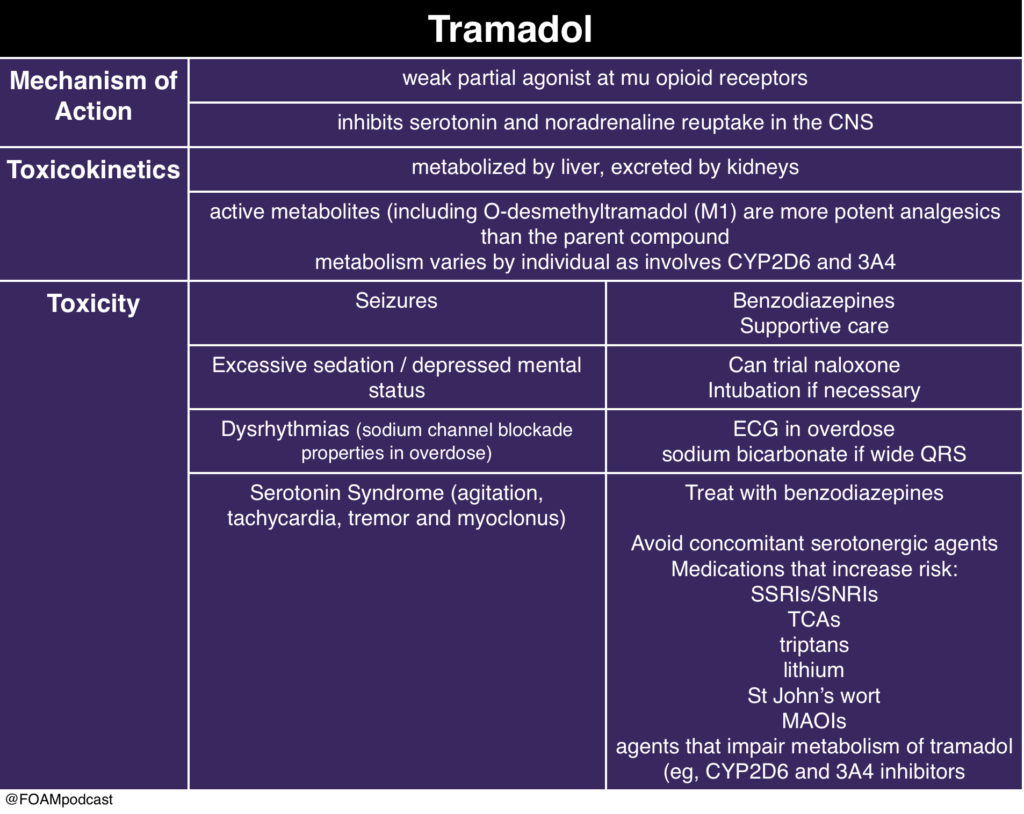 The American College of Medical Toxicology recently released a statement on fentanyl exposure, stating how absolutely unlikely it is that accidental dermal exposure would result in toxicity.  " If bilateral palmar surfaces were covered with fentanyl patches, it would take approximately 14 minutes to receive 100 mcg of fentanyl…This extreme example illustrates that even a high dose of fentanyl prepared for transdermal administration cannot rapidly deliver a high dose."
We cover core content on opioid overdose and withdrawal using Rosen's Emergency Medicine (9th ed) Chapter 156 and Tintinalli's Emergency Medicine (8th ed), Chapter 186 as a guide.