We bring you pearl from the American College of Emergency Physicians (ACEP) 2017 Scientific Assembly.
Pearls on H. Pylori from: It's Alimentary – Poo-Pourri of Conditions From the Mouth to Rectum – Dr. Adebayo, Dr. Batra, Dr. Bavokek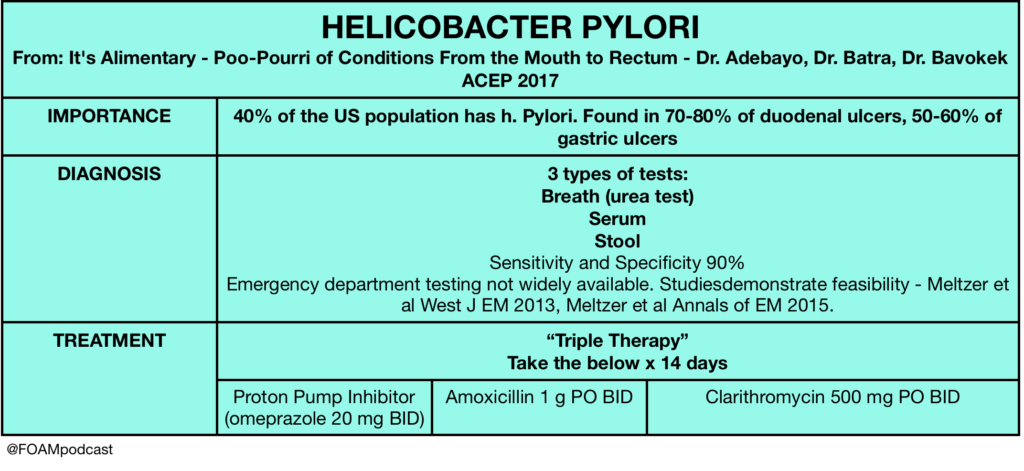 References :
Rosen's 9th ed
Meltzer et al. Ann Emerg Med. 2015 Aug;66(2):131-9.

Meltzer et al. West J Emerg Med

. 2013 May; 14(3): 278–282.
Emerging Infections: Zika and Its Friends – Dr. Joan Noelker
High Yield Toxicology – Dr Erickson, Dr Traub, Dr. Perrone