We are at #SMACC in Sydney, Australia, thanks to the Rosh Review, delivering updates from the conference to your earbuds.
Mechanical CPR vs Manual CPR – Ken Milne vs Salim Rezaie
Massive GI Bleed and Balloon Tamponade – Dr. Sara Gray
Blakemore, Linton, and Minnesota Tube Review Video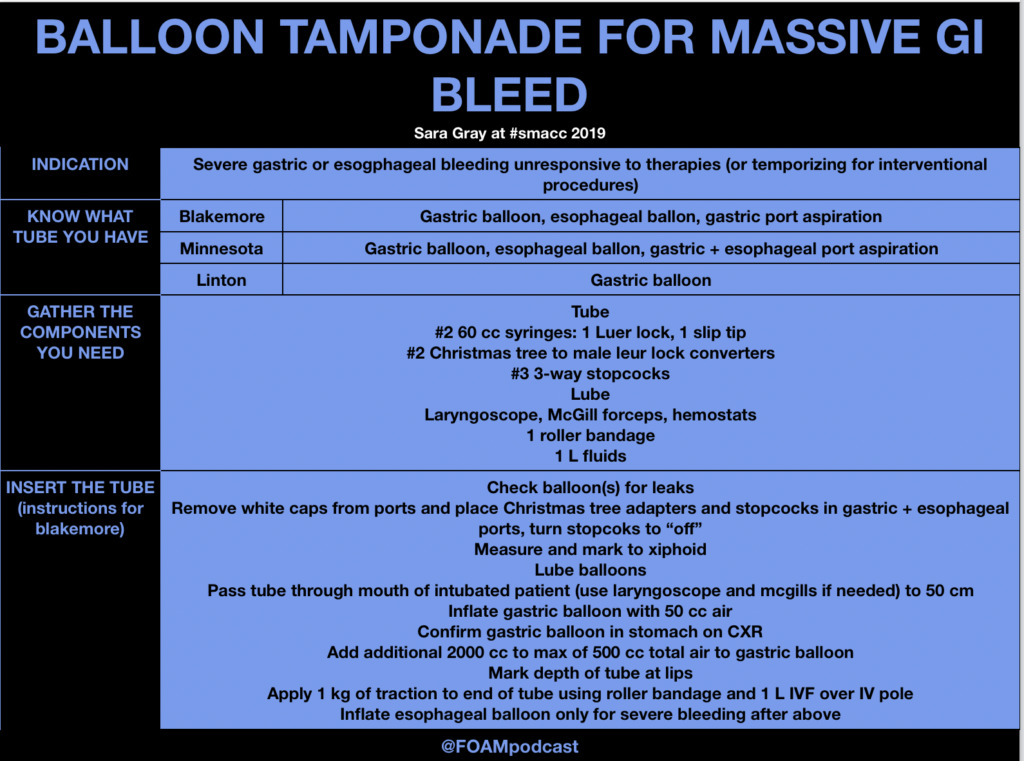 Advocacy in Emergency Medicine – Esther Choo and Hugh Montgomery
Dr. Choo spoke about how she became an advocate and helped start TIMES UP HEALTHCARE.  Check out her NEJM perspective article.
Hugh Montgomery spoke on ways to motivate individuals to change behavior by appealing to emotional aspects.