In this episode we highlight key articles in Emergency Medicine that came out, thus far, in 2018.
D'souza et al. Effects of prophylactic anticholinergic medications to decrease extrapyramidal side effects in patients taking acute antiemetic drugs: a systematic review and meta-analysis Emerg Med J. 2018;35(5):325-331.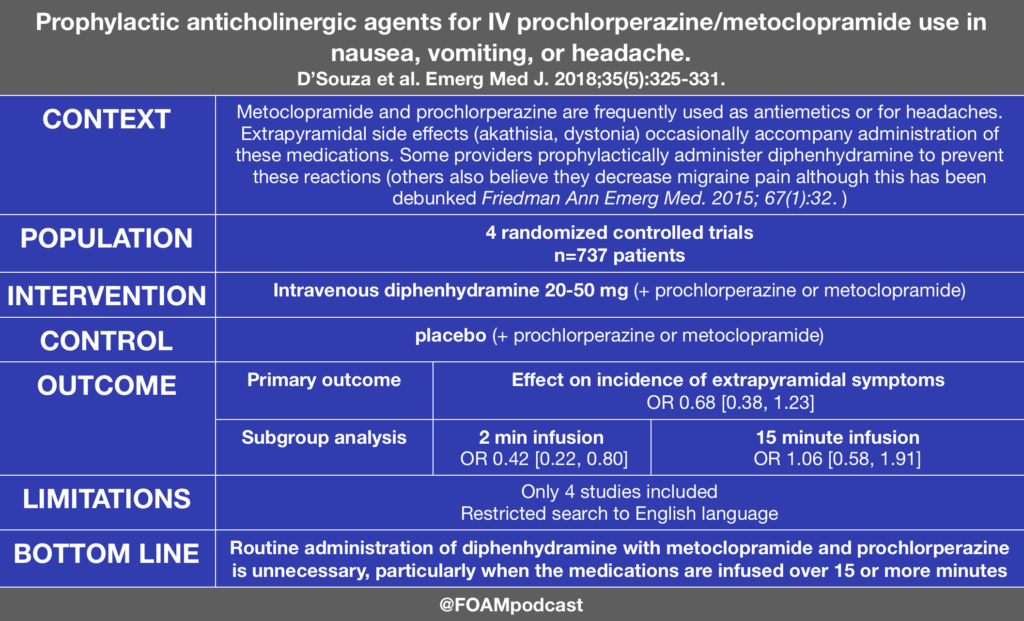 Driver et al. Effect of Use of a Bougie vs Endotracheal Tube and Stylet on First-Attempt Intubation Success Among Patients With Difficult Airways Undergoing Emergency Intubation: A Randomized Clinical Trial. JAMA. 2018;319(21):2179-2189.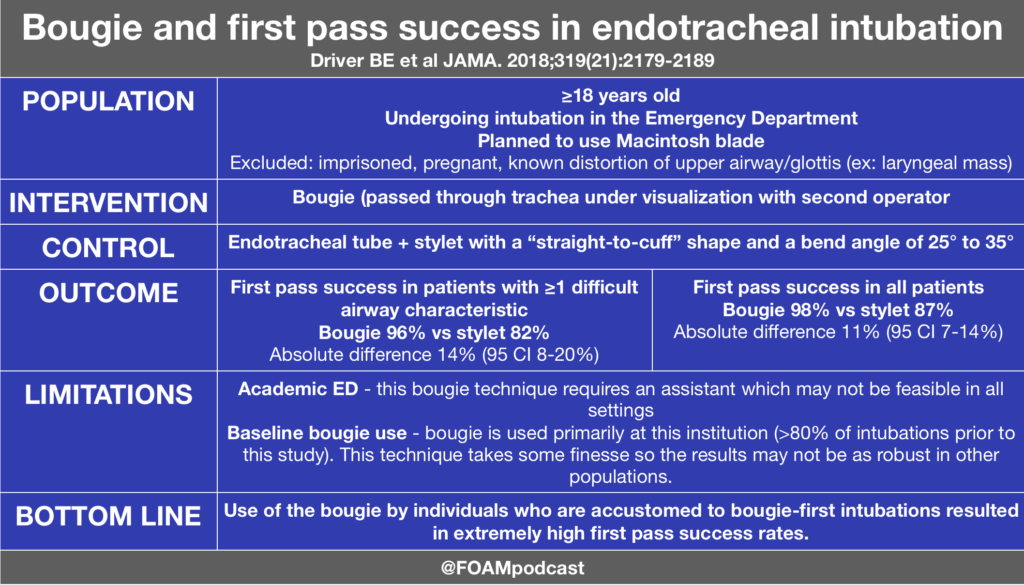 Atkinson PR, Milne J, Diegelmann L, et al. Does Point-of-Care Ultrasonography Improve Clinical Outcomes in Emergency Department Patients With Undifferentiated Hypotension? An International Randomized Controlled Trial From the SHoC-ED Investigators. Ann Emerg Med. 2018; In press.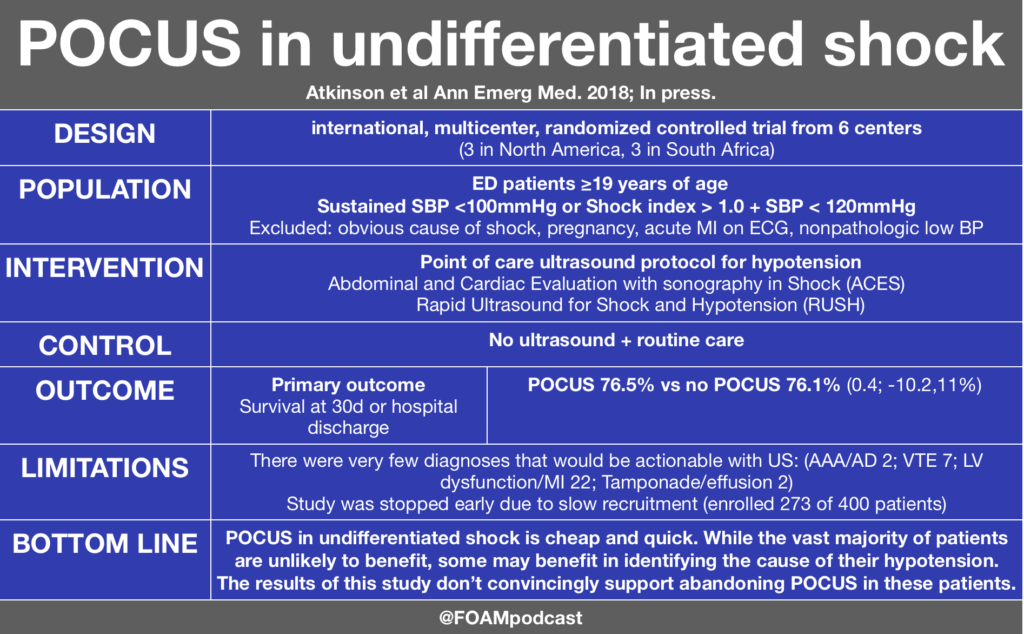 Perkins GD et al. A Randomized Trial of Epinephrine in Out-of-Hospital Cardiac Arrest. N Engl J Med 2018; 379:711-721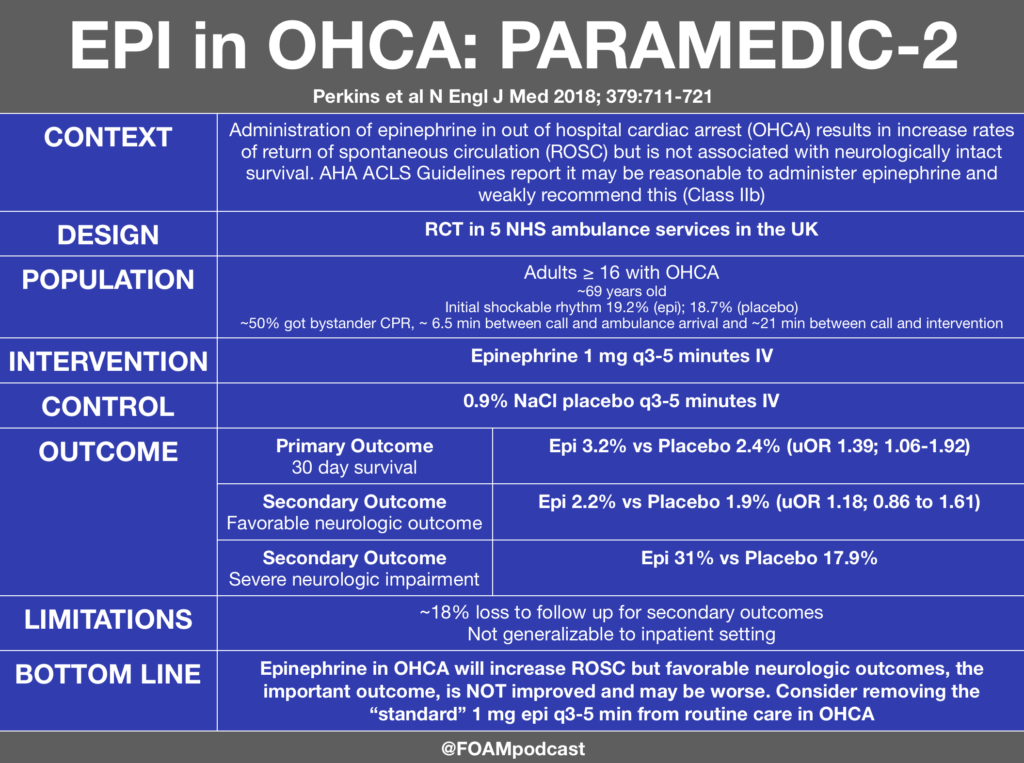 Meltzer et al. Effect of Tamsulosin on Passage of Symptomatic Ureteral Stones: A Randomized Clinical Trial. JAMA Intern Med. 2018 Aug 1;178(8):1051-1057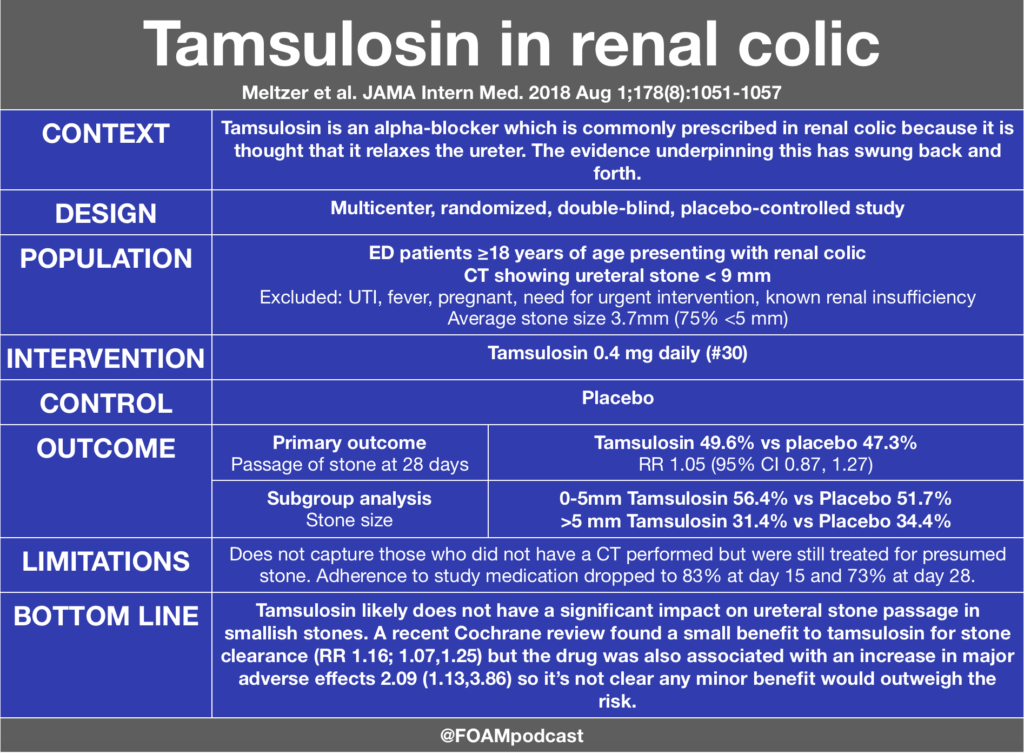 Kabrhel et al Multicenter Evaluation of the YEARS Criteria in Emergency Department Patients Evaluated for Pulmonary Embolism. Acad Emerg Med. 2018;25(9):987-994